ABOUT CAROLINA
Carolina's intuitive abilities started at an early age, growing up in her home town of Toronto.  Natural abilities of clairvoyance, clairaudience and clairsentience heightened Carolina's spiritual awareness, enabling a deeper connection to the higher powers.  Inherited psychic gifts from her Mother inspired Carolina's sixth sense and broadened her consciousness for future studies, while listening to the still, small voice within.  Once a person steps on to the spiritual path for the right reasons, there is no turning back, there is only a magnetic pull to discover more, and share with like- minded people, some may call light workers!
Carolina, a Spiritual Facilitator, is an established Reader of Tarot Cards, Tea Leaves, Rune Stones, Crystals, Messaging, and other forms of divination for over 30 years.  Carolina is a visionary, entrepreneur, and certified in Energy Healing techniques.  Following through on insightful goals has allowed her to open a number of businesses. A favorite was Merlin's Tea Room where she won Woman of the Year and Business in the Arts for producing and directing "Nordic Tapestry", an album show casing entertainers from her café for the World Nordic Ski Championships in Thunder Bay. Carolina also writes and produces her own Guided Meditations albums, with messages derived through meditation and dreams.  Carolina has appeared in many forms of media, including; TV, Radio,  Films and has published articles in both newspaper and magazine.
The opening of Haven Global (metaphysical gift shop) in 2000 opened the door to expand Carolina's consciousness, sharing with others through workshops and meditation circles, while connecting with people  on the path of awareness, which increased interest in the "healing arts",  including, her Masters in Shamballa Multi-Dimensional Energy Healing, Reiki, Therapeutic Touch, Aromatherapy and continuing courses on wellness.
In 2016 Carolina discontinued the retail side of her business to devote more time for the intuitive Healing  and  Reading side of her business.  Carolina's wellness coaching focuses on listening, which can assist people through some of life's challenges, allowing the person to look at their life from a different angle, opening up more options during their relaxed session.        Carolina also enjoys co-ordinating special events, workshops, meditation groups as well as fundraising events, and the Arts and Culture.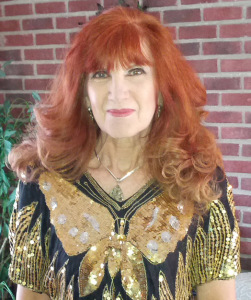 PHILOSOPHY LIVED BY:
Carolina lives by a code of ethics and continued growth in spirituality and well-being.  Staying grounded in beliefs and staying in the light are important to her, while keeping the faith during the good, as well as the challenging times.                                                                       She respects Mother Earth, the Elements, the Animal, Mineral and Plant Kingdoms, and the Ascended Masters that traveled before, leaving sacred knowledge behind.  Listening, learning and sharing with others, and asking her Spirit Guides for guidance also plays a meaningful role in her life.  Desire, determination and dedication are a part of her belief in following through with goals while believing in the self, and being open to new ideas.